Control4 with ekey fingerprint scanner
Smart home with fingerprint scanner for a new sense of home
The new sense of home thanks to ekey & Control4
Intelligent use of a building starts with the access. Control your doors and gates with an ekey fingerprint scanner and enjoy the unique convenience of keyless living. The unique recognition of authorised entrants via finger provides additional security within one's own home and opens up unimagined new possibilities.
Combine the fingerprint scanner with the numerous advantages of your Control4 system. Together we make it easy for you to control home automation components and even events with your finger.
Free information material
Would you like to know exactly how the systems work together? Request the whitepaper now and immediately receive all information (incl. software) about the integration by e-mail.
ekey & Control4
By connecting the ekey fingerprint scanner and Control4, stored scenes can be initiated. The fingerprint scanner next to the door of the home cinema, for example, is not only responsible for locking the door, it also dims the light to a specified level and enables personalized access to the film collection.

ekey & Control4 integration options
Expand your possibilities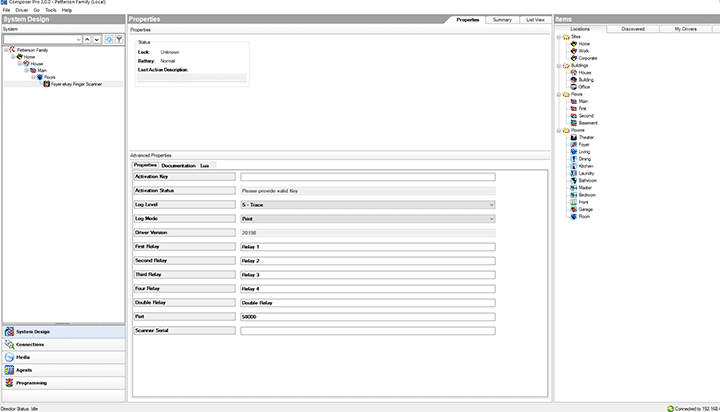 Software integration
ekey products are easy to install and manage. If you are using a Control4 controller from the EA-1, CA-1, EA-3 or EA-5 series, ekey offers the option of integration via an Ethernet interface.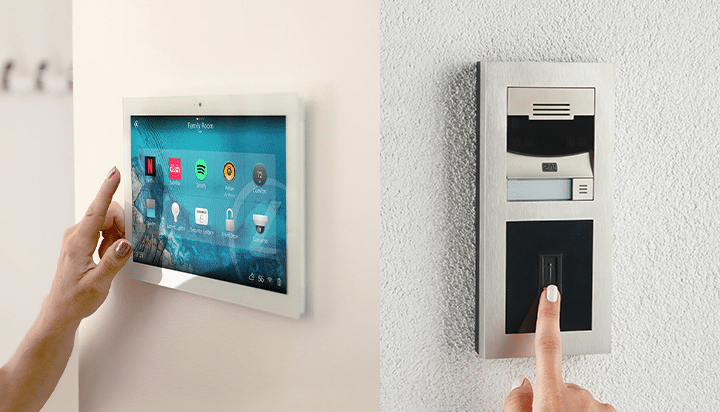 2N door station with ekey fingerprint scanner
2N door stations can be easily integrated into the Control4 ecosystem. For added convenience, ekey offers the matching fingerprint scanner modules for your 2N door station system.
Sample applications for your Control4 system
Enjoy a new sense of home with an ekey fingerprint scanner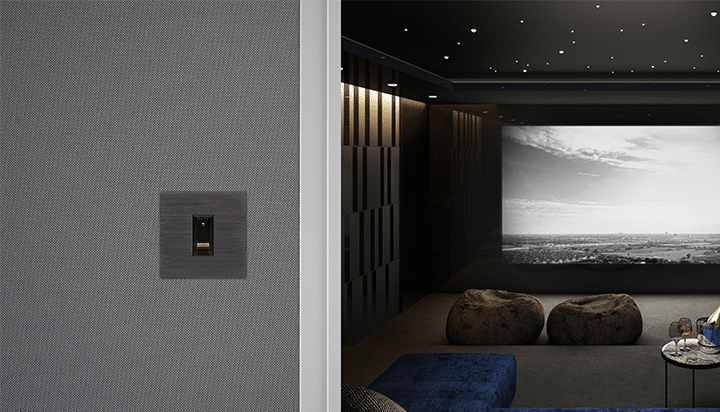 Exclusive home cinema
With ekey & Control4, you not only control who can enter your home cinema.
Personalized access rights to film databases, lighting control or even heating and air conditioning can be adapted to suit the individual user.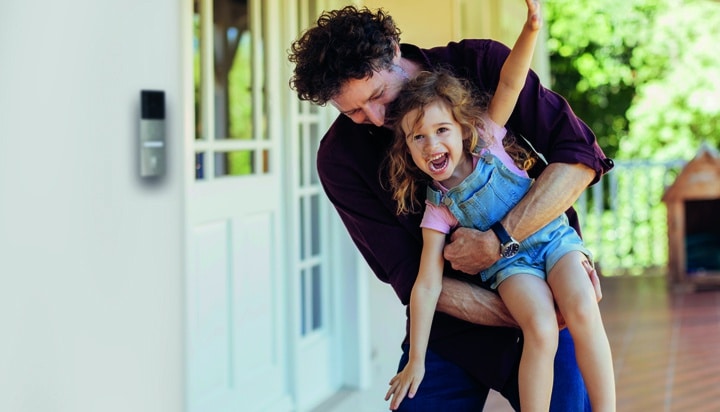 Event "Family-friendly house"
Even children from about 6 years of age can use the ekey fingerprint scanner without restrictions, as it recognizes the fingers despite growth. Depending on the local conditions, individual events can be defined for the little ones.